With so many agents out there in today's market, how do you choose? It is important to hire someone with the technical skills, knowledge of the market and a dedicated attitude.

Look no further...
JACKIE'S TEAM broke a New Sales Record in their company. With their 235 plus transactions (total volume of more than
$185,000,000
) they've wrote
more transactions in 2016 than anyone else in the 30 year history of RE/MAX Rouge River Realty
!
Proud Recipient Of The Prestigious RE/MAX "PLATINUM CLUB AWARD" 2012, 2013, 2014, 2015 And 2016 For Sales Greater Than $10 Million Annually And #1 In Team Production For Whitby Office In 2014 And 2015.

JACKIE GOODLET is a highly motivated real estate "Broker" who strives to give her clients her full attention. She is also a Senior Accredited Agent with special training focusing on helping seniors move from their "family" home to something more suitable to their present needs. (Smaller home, Condo, Apartment or Seniors residence). We offer the family the necessary "full service" for this transition including consultations on how to prepare the home and what to do with various contents that may not be of use to a seniors current lifestyle. You may not have the time or the means to organize such a substantial move, we are here to shoulder some of that burden for you.

With over 25 years real estate experience in re-sale homes and new homes, Jackie is prepared for everything! Her client base is strong and loyal with repeat business and referrals from her many satisfied clients. Jackie's strong knowledge of the internet and technical computer skills has always kept her one step ahead of her competitors. She is always upgrading her knowledge base by taking regular courses such as obtaining her Broker's License. This is very important in an ever changing market.

Our commitment to client care, dedication and honesty is by far above the rest. Jackie has worked at several new homebuilder sites in the past and is happy to be working closely with Great Gulf Homes for the past 10 years selling their inventory homes. Her complete knowledge of New Home Construction, Sales, Warranties and more, as well as over two decades of re-sale home experience allows her to help clients make an educated decision as to what type of home, "new or lovingly cared for", is the right place to raise their families!

As part of our commitment to clients, Jackie is the team leader of an ever growing team. They are able to assist clients with both new homes and re-sale homes. With help from the team, Jackie has the time and energy to devote to her client base. Our clients are always informed and aware. Buyers and Sellers are regularly contacted, updating them on any new showings, market activity in their area, as well as instant access to HOT NEW LISTINGS.

Jackie and her team are never more than a phone call or e-mail away!

 
---
Jackie Goodlet Earns Annual Sales Production Award
GTA & Durham Region - January 2016 - Jackie Goodlet, with RE/MAX Rouge River Realty Ltd., has qualified for the RE/MAX Platinum Club Award for 2012, 2013, 2014 and again in 2015, which honours successful agents with sales greater than $10 million. In 2012 and 2013, only 3 percent of the RE/MAX network achieved this prestigious award which is quite an impressive accomplishment.
Jackie Goodlet has been working in the real estate industry for more than 24 years and has extensive experience in all avenues of real estate. Jackie has a degree in Business, Accredited Senior Agent (ASA) and is also a certified personal trainer and nutrition specialist.
Jackie Goodlet has been an integral member of our team and is more than deserving of this very prestigious award," said Melody Pearce Broker/Manager, of RE/MAX Rouge River Realty Ltd. "Winning this award is a tremendous accomplishment. Jackie Goodlet continues to raise the bar in real estate, making us and this community proud." In addition, Jackie actively supports The Children's Miracle Network Program by donating a portion of her commission on your behalf and a proud member of The Whitby Chamber of Commerce.
RE/MAX is one of the leading real estate franchise companies with the most productive sales force in the industry and a global reach of more than 80 countries. With one of the most recognized brands in the world and one of the most trafficked web sites, www.remax.com, RE/MAX leads the industry with experienced, professional agents – agents who are trained and educated through the award-winning RE/MAX University.
About the RE/MAX Network:
RE/MAX was founded in 1973 by Dave and Gail Liniger, real estate industry visionaries who still lead the Denver-based global franchisor today. RE/MAX is recognized as one of the leading real estate franchise companies with the most productive sales force in the industry and a global reach of more than 80 countries. With a passion for the communities in which its agents live and work, RE/MAX is proud to have raised more than $100 million for Children's Miracle Network Hospitals, Susan G. Komen for the Cure® and other charities. Nobody in the world sells more real estate than RE/MAX. Please visit
www.remax.com
or
www.joinremax.com
.
---
Children's Miracle Network Program

It's always been more than selling homes for The Jackie Goodlet Team.

They believe in giving back to the community. They are professionals who live, work and give back to the community in which they serve every day.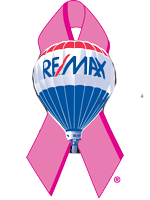 Supporting Children's Miracle Network hospitals is the most effective way to save the lives of children throughout North America.

The hospitals treat 17 million children each year for every disease and condition imaginable including cancer, pediatric aids, muscular dystrophy, sickle cell anemia, birth defects, asthma and accidents. The Children's Miracle Network not only creates miracles by funding medical care, it also funds research and education that saves and improves the lives of children.

As part of their commitment to help Families with Children who are in need, The Jackie Goodlet Team donate a portion of their commission on your behalf towards the contribution for the health and well being of over 2 million children.

The Jackie Goodlet Team believes in helping other families support their loved ones through these difficult times. You never know, it could be that family down the street.
"Together we can make miracles happen for children in your neighbourhood"